I am undisciplined as of yet, and I prefer to flit between paintings. I worked a lot on three different paintings, and it looks as though I will get one of them done this week. I have been painstakingly correcting errors on the very large painting and laying down the under painting. Even with the careful preparatory drawings, there were some small color corrections to make, and I needed to fix some mistakes with placement of the feet and hands. Things that didn't really show until I saw the drawing larger.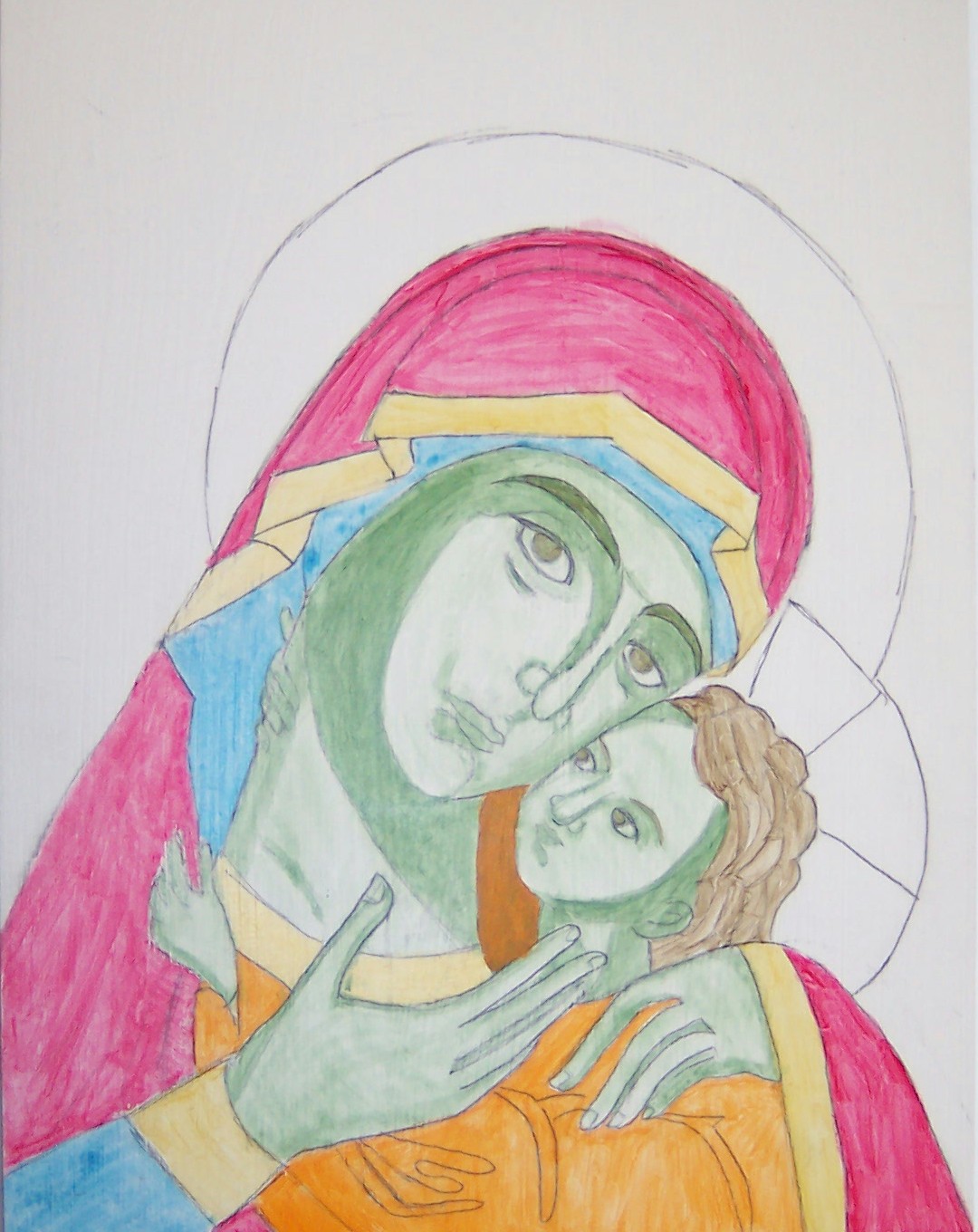 Icon under painting by the hand of Sara Star
I have been delinquent on getting photographs of my progress on my various paintings. But here is a photo of an example of under painting. It is often just laying out the basic shading. I will update with more current photographs soon.