I had the best experience meeting with a patron, the president of Birthingway Midwifery College invited me to meet her and interview for some future projects for the college's upcoming 20th anniversary.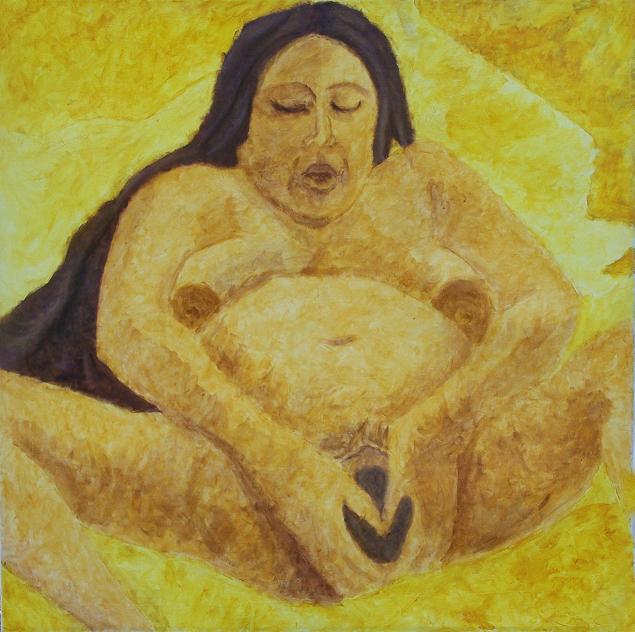 Study for the Crowning by Sara Star
I was fretting all over the place! I don't have high resolution photos of most of my art, so I couldn't put together a proper portfolio and I was so nervous. Thank goodness my dear friend April Younglove, a fellow artist with her BFA by virtue of which she has so much more knowledge than me on the business of art, talked me down. April told me it was fine to just bring the art itself and it might be better than a portfolio. So I bagged up what I consider my absolute best pieces that show a variety of my styles and interests. I also brought my sketch book with mural ideas.
The day couldn't have gone more perfectly--despite total disasters the day before: the last part of the frame for the piece I hoped they would buy, was a quarter inch too small! But an emergency trip to my dad's fixed all that and I arrived with a nicely framed piece. Holly Scholles, the President of Birthingway is such a birth art nerd! We had so much to talk about and the entire two buildings are decorated with a collection of birth themed art. My piece fit right in and the college purchased it for their collection, as well as talking with me about ideas for the mural and the poster as well as showing me the mural it will go and so forth. My brother, Eric served as my assistant and helped me carry all the paintings I brought as well as driving me and making sure I didn't bump into anything and hurt myself over all the excitement
!